The watch is one of the most loved fashion accessories. It brings a remarkable touch to the clothing. But there is a variety of watches on the market, whether in brand, price quality, design. To have a captivating look with a nice watch on your wrist, you should already have made the right choice.
Consider the size of the watch
If you are a teenager or an adult and you are too keen to put a nice watch on your wrist, it should fit your wrist. Size is very important when choosing a watch. Therefore, you should try a watch on your wrist before buying. Avoid feminine watches, i.e. small in relation to your wrist.
Similarly, avoid large watches, i.e. with lugs that protrude beyond your wrist. Stay away from watches that are too big because they detract from the flair of your look. The other important thing is to choose a watch that is not obvious. Since the more discreet you wear a watch the more value it gives you.
Consider the materials used to make it
The materials used to make a watch should be considered when making your choice. As you might expect, don't buy a plastic watch. Not only does it not last, but it also harkens back to a bygone era. Preferably, steel and leather are better materials for making a watch. These materials are extremely durable.
But aluminium is also recommended because of its lightness and strength. As far as the watch glass is concerned, you can opt for the top of the range by taking a watch with a sapphire glass.
Choice of design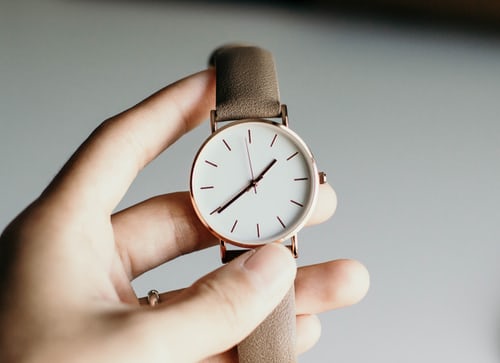 The design also counts in the choice of watch. The strap of the watch should not reflect the look of a teenager. Also, make sure you choose a watch with lugs that match the case. For the glass, don't go for the wolf.
Also check the dial. For a discreet watch, the dial should not also have the logo of a brand that is too imposing on the market. As far as the numbers and indexes are concerned, select a watch that is not too big or too small.